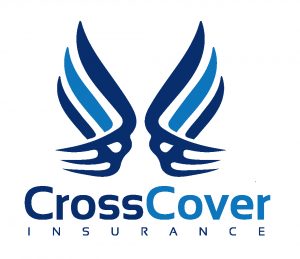 HOUSTON, TEXAS – July 29, 2020 – CrossCover Insurance Services, a new MGU of middle-market commercial properties established in partnership with Orchid Underwriters Agency, LLC ("Orchid Insurance"), named three former AmRisc executives to its leadership team, Scott Hanson, President of CrossCover, announced today.
The appointments are Brett Dupre, Director of Specialty and Underwriting; Sam McBirney, Director of General Property; and Mason Rudloff, Director of Technology.
"We have assembled an executive team that has held similar positions at AmRisc managing more than $800M premium," said Hanson. "They understand CrossCover's emphasis on writing profitable business. Each submission will be rated based on its calculated profit and impact on our portfolio – not on premium – and, to ensure we align ourselves to our carrier's results, we will tie our employee's compensation to these same metrics."
Hanson said reinsurance costs are rising and are especially steep for those companies heavy in catastrophe-prone areas.
"Our goal is to help carriers diversify and lower their reinsurance costs, and to reduce their volatility to CAT events," said Hanson. "Our executive team has the reputation and skills to leverage existing CAT capacity, appoint specific brokers, and apply their knowledge of risks to write outside of catastrophe-prone areas."
Dupre served as CEO of Wholesale at AmRisc and served previously at FM Global, where he was responsible for the corporate direction of high-hazard occupancies.
"I'm thrilled to join CrossCover," said Dupre "to build a company committed to traditional E&S business is both refreshing and exciting."
McBirney, a former Partner at AmRisc, served as President of its largest division, General Property.
"This is an opportunity to build something special again, and I heartily support the focus on underwriting," said McBirney. "Having been in the E&S business for more than 40 years, I believe that those companies that focus on underwriting profit rather than commissions remain profitable in the long term."
Rudloff spent the past 15 years at AmRisc, where he was the architect of its underwriting systems while leading a 33-member IT team.
"My goal at CrossCover is to make innovation our key differentiator," said Rudloff. "We will deliver to our carriers everything they expect, as well as cutting-edge information they may not expect, but which will help them in the future."
About CrossCover Insurance Services
Formed in a partnership with Orchid Insurance, CrossCover is a managing general underwriter of middle-market commercial properties for wholesale broker clients. Headquartered in Houston, CrossCover possesses the expertise to deliver a diverse portfolio of specialized insurance solutions for varying risks in the E&S lines including catastrophe-exposed properties. CrossCover is a subsidiary of Orchid Insurance.
About Orchid Insurance
Founded in 1998 and based in Vero Beach, FL, Orchid Insurance provides specialty insurance products for homeowners and businesses throughout the United States, the Bahamas, and the Caribbean. A variety of products offer customers a single, comprehensive solution for both personal and commercial property insurance including Wind and Wind-Only, General Liability, Primary and Excess Flood, Earthquake, Builder's Risk, and others. Orchid Insurance is a First Choice of agents who value superior process, policy and pricing options, high-quality system technologies, expertise in the E&S market with coastal-exposed risks, and extensive knowledge of coastal CAT-exposed market areas in the East and Gulf Coast states. Orchid Insurance only represents well-known A.M. Best Rated carriers.
Media Contact:
Scott Hanson
[email protected]