Across the US, wildfires are increasingly threatening homes and businesses alike. According to the Insurance Information Institute, roughly 10 million acres were burned in 2017, higher than the 10 year average. In the month of October, 8,700 structures were destroyed by fire in Northern California alone.
There are three main ways a structure can be threatened: direct exposure to flames, radiated heat, and airborne firebands. Of these, airborne firebands account for the majority of structures damaged by wildfires. Firebands are burning pieces of airborne wood and/or vegetation that can be carried more than a mile via wind before starting a fire.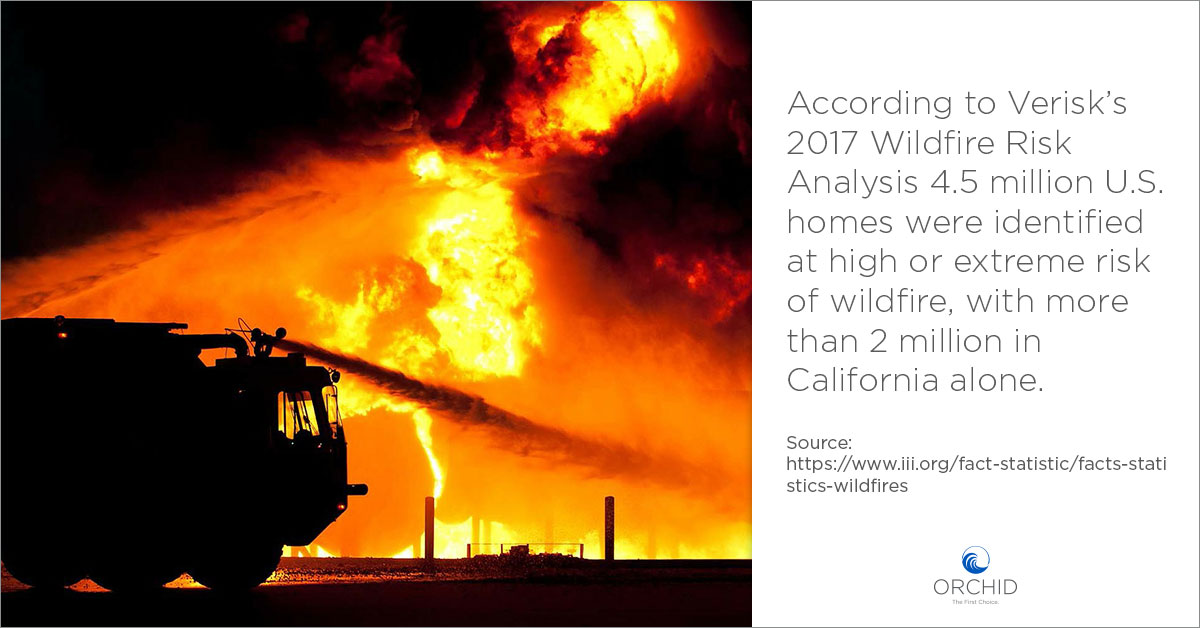 Fire-Resistant Construction Techniques
The Insurance Information Institute states that fire resistant homes are less likely to burn and can act as a fire break, potentially reducing the size of the fire and enabling it to be controlled more easily. Whether you're building a new home or undergoing renovations, utilizing fire-resistant materials can help protect your home from wildfires.
Roofs – The roof is extremely vulnerable to airborne fall out. By installing a roof designated Class C or better, burning debris may roll off before they have time to burn through the material. Suggested roofing materials for maximum protection are standing seam metal, concrete tile, slate or composite roofing. Wood shingle/shake roofs act as fuel for the falling embers and can ignite the home. Even if you do use fire-rated wood shingles/shake, the treatment only lasts for a limited time. The shape of your roof plays a role as well. A steeper roof is more fire resistant than a flat roof.
Exterior walls – When choosing exterior siding for your home, consider using non-flammable materials such as brick veneer, stone veneer, stucco or fiber-cement. By avoiding wooden siding, you may prevent your home from catching fire. Fire-resistant exterior siding helps prevent fires from spreading from the ground up to the roofline.
Decks – The traditional wood deck is a fire hazard. Consider alternatives to the classic deck, such as concrete products, terraces and other landscaping techniques, which provide less fuel for the fire. Decks made of composite materials will help prevent the fire from spreading as quickly.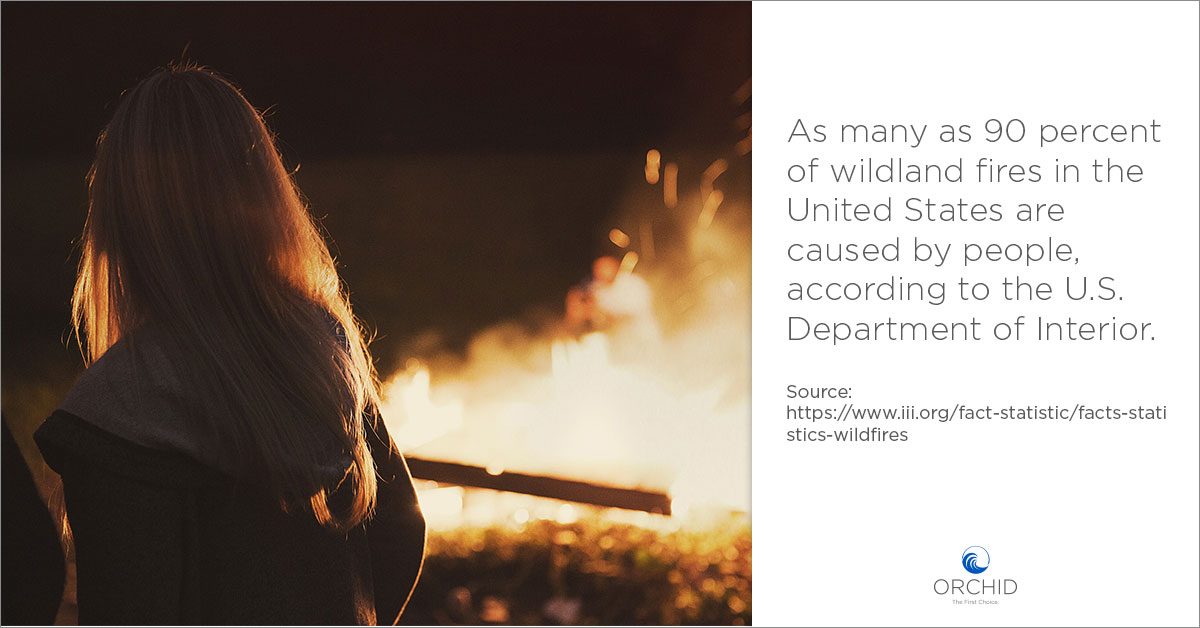 Windows – Before fire even comes in contact with a window, the intense heat can cause the glass to break. To help protect your house, use double or dual-paned windows, which will lengthen the amount of time it takes the fire to break your windows. Window framing can make a difference as well. Steel framing will offer the best protection followed by wood and aluminum.
Vents and Eaves – All critical entry points should be covered with 1/4 inch or smaller wire mesh to prevent burning material from entering the interior of the home. Critical areas to cover include soffit vents, gable end vents and dryer vents. Any open eaves should be boxed in with fire-resistant materials to keep out embers.